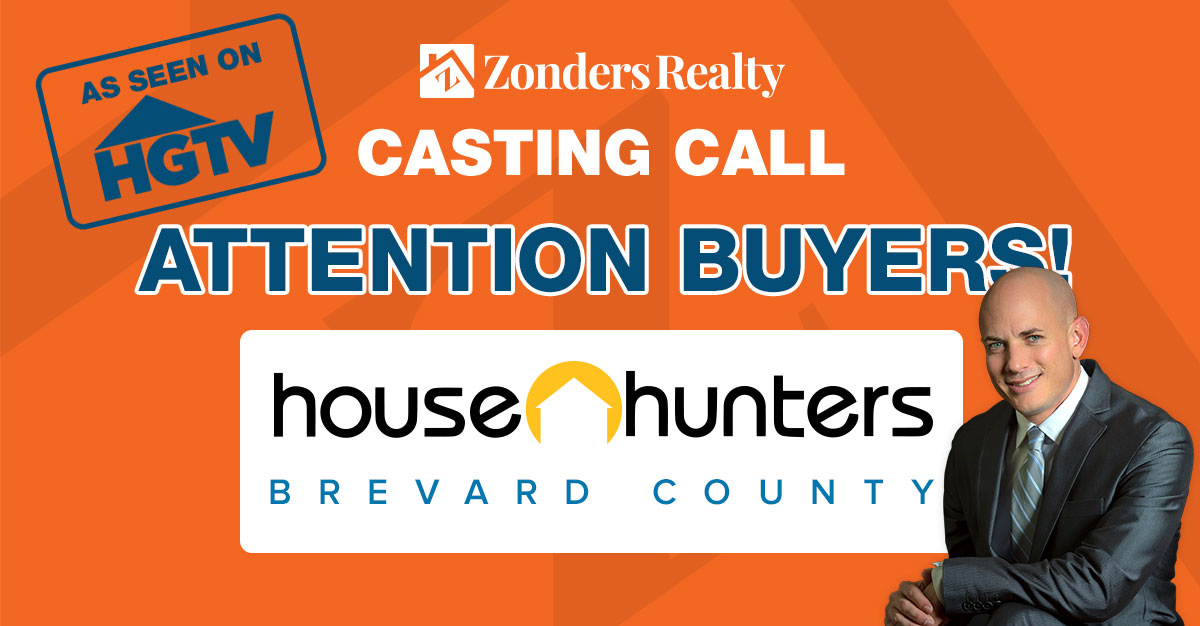 Complete the following form to apply for your casting appointment with Zonders Realty.
Once your application has been submitted a member of the Zonders team will contact you to discuss the casting program and to help you take the next step.
Please fill out the form below and we'll get back to you as quickly as we can!
HGTV Home Buyer Casting Form*
* Thank you for your interest. We appreciate you filling out the application to be considered for a possible show here in Brevard County. Please understand that this is just an application at this point and is not a guarantee or contract of any sort to film and/or produce a show with you. All final decisions and legal rights will be that of HGTV.